Calculate screen cut
To calculate the screen cut insert the the mesh size and the inclination angle (0° - 45°).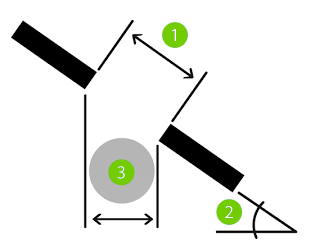 Convert norms
Select one of the values and it will be automatically converted.
Information concerning the norms
The function of this calculator is based on the "International Test Sieve Comparison Table 2014".
DEU
DIN ISO 3310-1:2016-08
USA
ASTM E11 – 17, ASTM E323 - 11(2016)
TYLER®
TYLER Screen Scale